Our facility is unlike any other gym you've been to before. We pride ourselves not only in providing world class Functional training, but we also believe in creating a fun, safe and motivating environment filled with like-minded people of all ages and body types. With coaches and members who are committed to working hard and achieving lasting fitness results. We love what we do and it shows on the gym floor and on our members faces.
CFMR began 4 years ago, with the same reason we are still here today - to help people.
Australia is sick. 65% of Australians are overweight or obese. 1 in 4 will suffer from a mental illness in their lifetime. Sadly, 8 Australians a day will take their own lives. At CFMR we believe these statistics are unacceptable. We can help. We are more than just a gym.
Founder, Benjamin Robinson at one point wanted to take his own life. A story that is all too common in Australia with men and women around his age. After seeing his own father die from cancer in front of his eyes. He and his wife Nicole, thought enough was enough.
We moved to Margaret River, spent all our savings to create a purpose built facility. Attracted a team around them to give people the very best chance at choosing health and fitness over sickness and illness.
We are not psychologists, but we are a team of health & fitness coaches who know you by first name. More than our long list of qualifications we all hold. We simply care about you and will do everything in our power to help you change. We are more than just a gym.
Let us show you how. Book your Free 15 min 1: 1 intro below.
Owner/Level 1 CrossFit Coach
Bachelor of Health Science
Precision Nutrition Coach
Level 1 CrossFit Coach
Cert III/IV in Fitness
Coach in training / intern
Owner/Level 2 CrossFit Coach
Cert III/IV in Fitness
Bachelor of Education (PDHPE)
Mental Health Advocate
Level 1 CrossFit Coach
Cert III/IV in Fitness
Creative Movement (Ido Portal)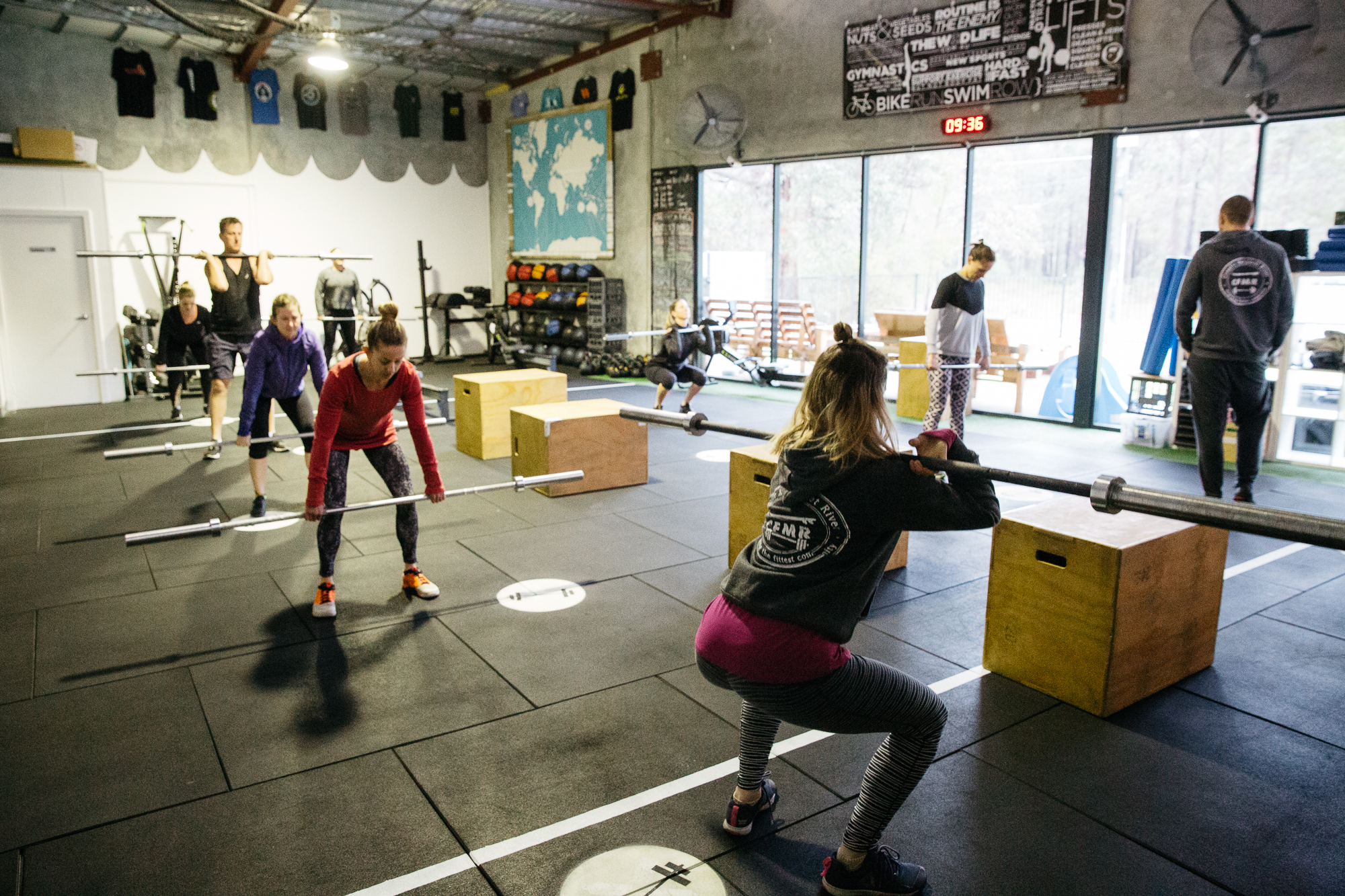 Want to coach at CFMR
Want to find out about our Intern program
Contact us below to find out more